Fans denied chance to head to Glorious Goodwood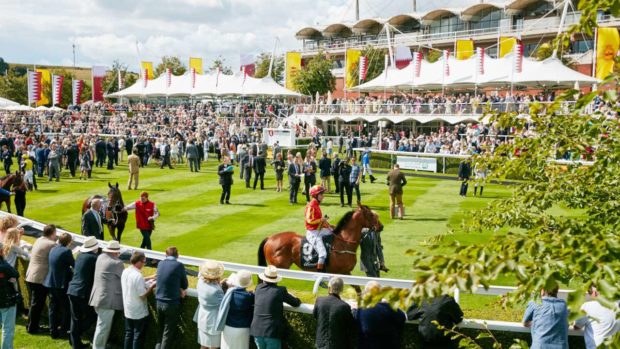 Racing fans won't be heading to Glorious Goodwood on Saturday after the government's decision to tighten coronavirus measures.
Saturday's seven-race card at Goodwood was set to be watched by 5,000 spectators, mostly members, as one of the pilot events for crowds returning to sporting venues in the UK.
However, the meeting will now take place behind closed doors following an announcement from Prime Minister Boris Johnson on Friday.
Several regions in the north of England have been placed under tighter restrictions due to fears over a second spike of coronavirus, therefore, Johnson has opted to delay plans to trial crowds at sporting events.
Adam Waterworth, managing director of sport at the Goodwood Estate, said: "We've been led by the Department of Culture, Media and Sport throughout and, whilst we're disappointed by the news, the health and safety of attendees, customers and staff is of paramount importance."
The post Fans denied chance to head to Glorious Goodwood appeared first on Racing Ahead.