Newcastle or Cheltenham next for Goshen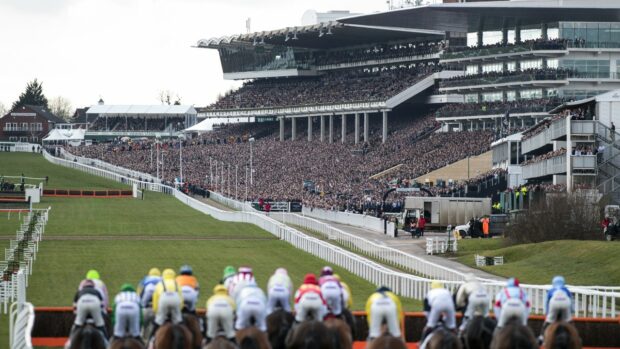 Goshen was absent from the declarations for the Coral Hurdle at Ascot on Saturday and may next be seen at Newcastle or Cheltenham.
Goshen had been set to make a return over obstacles in the Grade Two event after two Flat outings but trainer Gary Moore is now looking for another option for the four-year-old.
"His scope wasn't perfect this morning and you can't run a horse when their scope isn't perfect," said Moore, as reported by Sky Sports.
"If we can get him clean in time we'll look at the Fighting Fifth up at Newcastle, but that is less than two weeks away and he's going to have to have a few easy days now.
"If he's not ready for that, then it will have to be the International at Cheltenham."
The Fighting Fifth Hurdle at Newcastle takes place on November 28 and the International at Cheltenham is on December 12.
The post Newcastle or Cheltenham next for Goshen appeared first on Racing Ahead.